Biography
Mary Vigliante Szydlowski
Was born September 8th, 1946 in Albany, New York. The daughter of Frank and Nataly Vigliante. Grew up in East Greenbush, NY where she dreamed of being both an actress and a writer. Won her first writing competition at the age of 12. Appeared on the stage in school plays and in summer theater workshops. Graduated from Columbia High School in 1964.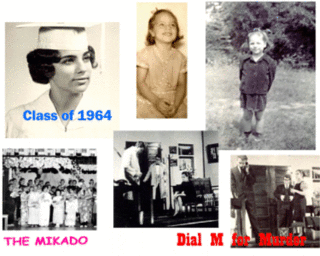 Attended the American Academy of Dramatic Arts. Graduated from the State University of New York at Albany in 1971, majoring in Anthropology.
Married Frank Szydlowski in 1971 and worked as an administrator with the New York State Dept. of Mental Hygiene.
Afraid of flying and looking for something constructive to do to calm her nerves, she began her first novel THE COLONY on a plane bound for Jamaica. The story was based on a recurring nightmare she'd had. She wrote all during her vacation and by the time she returned home, she'd completed more than four chapters of the story. With her husband's encouragement, she continued to write every night after work, setting up her typewriter on the dining room table.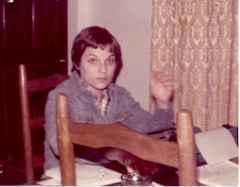 Her daughter, Carrie, was born in September 1978. Two months later her book, THE ARK, was published. Since it was science fiction, her publisher decided she needed a "spacey" male pen name. They decided on Jarl Szydlow.

In June 1979, THE COLONY, was published. This time she was allowed to use the pseudonym, Mary Vigliante, her maiden name. It's sequel, THE LAND, was published in August 1979. In April 1980, SOURCE OF EVIL, another science fiction novel was published. In July of that year her first hardback book appeared. SILENT SONG, was about a young women wrongly committed to a state institution. She based the story on the residents she met and the conditions she saw while working as part of a team that inspected institutions for the mentally ill and the developmentally disabled. The book was reprinted in 2000. WORSHIP THE NIGHT, an occult/horror dark fantasy, followed in March 1982. It was reprinted in 1985 and again in 2000. A new updated version of the book was published in October 2016.

Her SF novella THE HAND OF MY ENEMY was released in March 2014.

Under the pseudonym Mia Frances, she is also the author of the IN HIS KEEPING erotic romance murder mystery series: IN HIS KEEPING: TAKEN (July 2015), IN HIS KEEPING: BANISHED (November 2015), and IN HIS KEEPING: CLAIMED (February 2016) and steamy romantic suspense novel LITTLE GIRL LOST (June 2018).

DARK REALM, a dark fantasy about good and evil, damnation and salvation, and light prevailing against darkness, was published in August 2016.
In addition to writing novels and short stories for adults, she began creating stories for children. Frequently using her daughter Carrie as a model for her characters. Even the antics of their family pets found their way into her stories.

Her first children's story was published in 1988. Titled "NOT SO VERY DIFFERENT," the story about a developmentally disabled child who becomes a hero appeared in Young Crusader Magazine. About that same time, she started working as a reporter for THE RECORD, the Troy, NY daily newspaper. Mary was also the paper's HOTLINE consumer complaint columnist, working as an advocate for readers who'd gotten gypped, fleeced, or scammed.

Her first children's book I CAN'T TALK, I'VE GOT FARBLES IN MY MOUTH came out in December 1995. Illustrated by Ray Dirgo, the famous Hanna Barbera cartoonist who helped create the Flintstones, the Jetsons and Yogi Bear; the book tells the story of a little boy who reluctantly assumes the responsibility of caring for a family of homeless green farbles who've taken up residence in his mouth.

Her picture books THE DUCK IN THE HOLE, published in 2007, and KIA'S MANATEE, released in 2011, are illustrated by Lori Kiplinger Pandy. A PUDDLE FOR POO, a first chapter book was published in July 2015 and is illustrated by KC Snider. MILLIE MULDOON & THE CASE OF THE THANKSGIVING TURKEY-NAPPER, a chapter book for 3rd grade readers was released in November 2016. MILLIE MULDOON & THE CHRISTMAS MYSTERY followed in December 2016. GHOUL SCHOOL, another 3rd grade chapter book was published in October 2017. MILLIE MULDOON & THE CASE OF THE HALLOWEEN HAUNTING was published in October 2018. The first of her I'm Reading - Easy Readers LITTLE SOWBUG & THE BIG FLOOD was published in December 2019. ARE WE THERE YET? the second book in the series was published in January 2019.

She's a frequent contributor to Chicken Soup for the Soul books. Her story "Chi Chi and the Hungry Hawk" appears in Chicken Soup for the Soul:The Dog Did What? (August 2014) Her piece "Fairy Godmothers" was published in Chicken Soup for the Soul:Volunteering and Giving Back (August 2015). Her poem "The Ugly Christmas Tree" appears in Chicken Soup for the Soul:Merry Christmas! (October 2015). Her story "My Handyman Mom" will be published in Chicken Soup for the Soul: Mom's Know Best (March 2019). "Slow Learner" about her granddog Roxie's close encounters of the skunk kind will be published in Chicken Soup for the Soul: Life Lessons From the Dog (April 2019).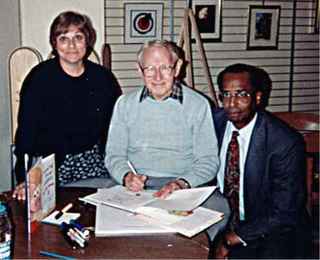 Mary has taught writing programs at libraries, schools, and writers groups. Her short stories, articles, children's stories, essays, and poems appear in books, newspapers, literary magazines, children's magazines, and on the web.

She is a longtime member of the Authors' Guild, the Society of Children's Book Writers and Illustrators (SCBWI), the Science Fiction Fantasy Writers of America (SFWA), and the Romance Writers of America (RWA).