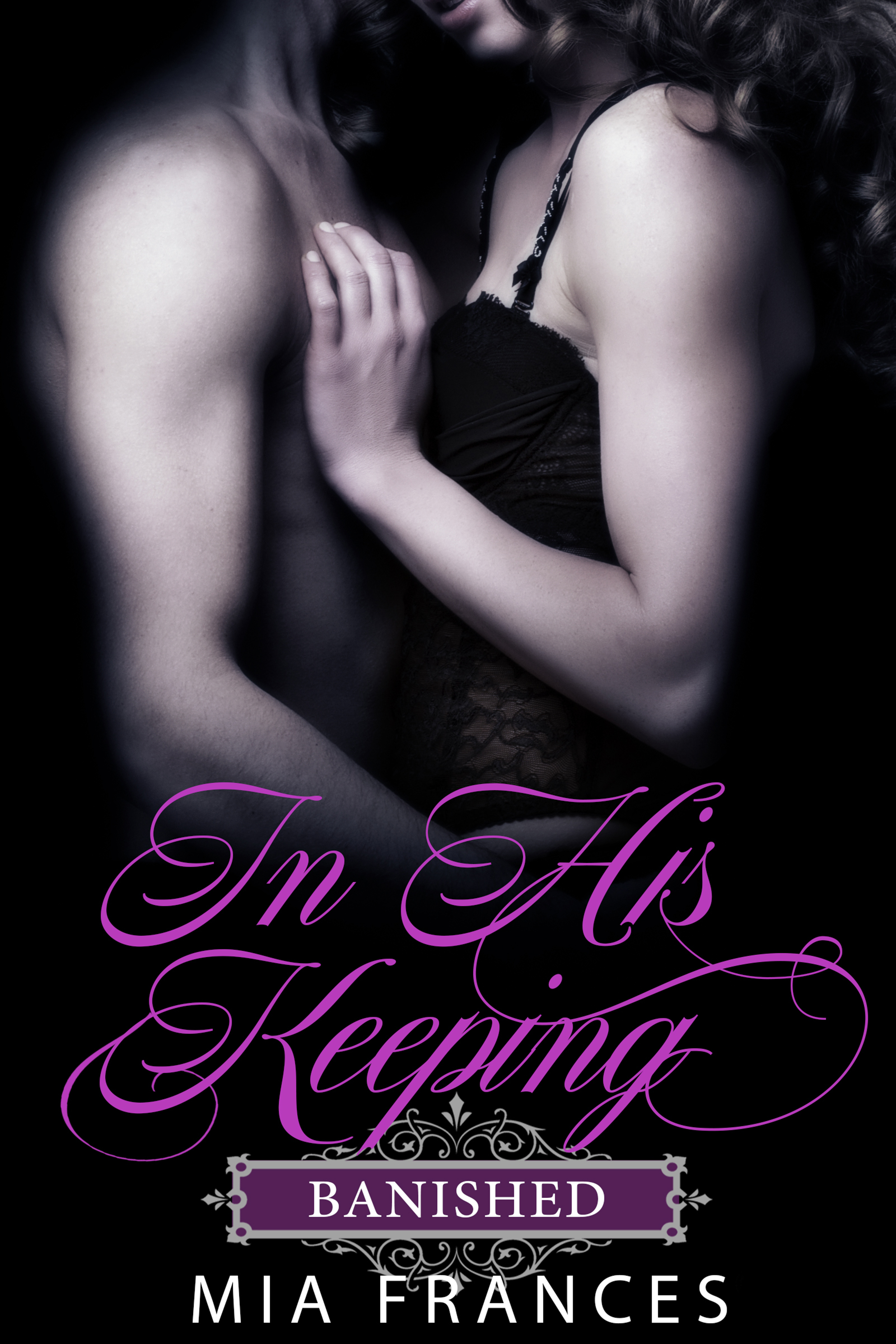 Sylvie Jenkins' life is upended when boss and lover, billionaire Connor Hudson, becomes the prime suspect in a string of grisly murders. Those who love him...die! He sends her away; exiling her to his Park Ave. penthouse. They meet in secret, but he's changed. He has a dark cruel side that frightens her. What she discovers in a hidden closet, leaves her wondering...could he be capable of murder?
Amazon
In both print and ebook editions. Now available on Kindle Unlimited.
Exiled to a luxurious penthouse fortress on Park Ave. and trailed by security teams wherever she goes, Sylvie Jenkins feels like a virtual prisoner.

She made the mistake of falling in love with her boss, reclusive bestselling author and billionaire entrepreneur, Connor Hudson. He's a strict, demanding Dom, who imposes rules and metes out punishment. He wants her total submission, but she's not inclined to give it. They'd been living together in his rustic mountain mansion until the day police arrived and informed Connor he was the prime suspect in a series of grisly murders. People who loved him had a habit of turning up dead!

Without a word of explanation, Connor sends Sylvie away, refusing to take her calls or answer texts or emails. He tries to stay away from Sylvie, but he can't. They continue to see each other in secret. Their meetings are filled with painful discipline, followed by the most exquisite pleasure.

Sylvie becomes jealous when Connor squires other women to society events. He tells her it's to throw the "real" killer off the track. But Sylvie has her doubts.

Realizing she knows almost nothing about Connor's background, she decides to search the apartment for clues to his past. She discovers the door to a secret room. What she finds there frightens her. Sylvie had always known Connor had a dark, almost sinister side, but she hadn't thought him dangerous or cruel. Now she wondered. She kept telling herself Connor wasn't a murderer. But the question remained, if he wasn't…who was?
*This is book #2 of the IN HIS KEEPING trilogy, an erotic romance murder mystery thriller. It has a cliff-hanger ending. The story concludes in book #3 IN HIS KEEPING: CLAIMED.
Mia Frances Author Page
Visit the Mia Frances Facebook page to learn more about the novel and see photos of the places in the book.